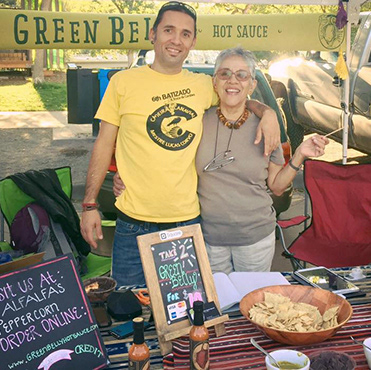 Juan Ignacio Stewart was inspired by his mother's traditional Guatemalan home-made hot sauces. These sauces are incredible and compliment almost any type of food. The sauces are made with a few delicious ingredients and they are our go-to hot sauces.
Cora and I use this hot sauce almost every day. Put it on eggs and breakfast potatoes, a breakfast scramble, tortilla chips, in a burrito, a tamale. The possibilities are endless. Any bland food can be transformed into a tasty dish with this magic sauce.
The farm bus is stocked with the green, red, and yellow belly sauces!