We are back for the 2021 season! 
We run the bus Wednesday-Saturday with deliveries on Sunday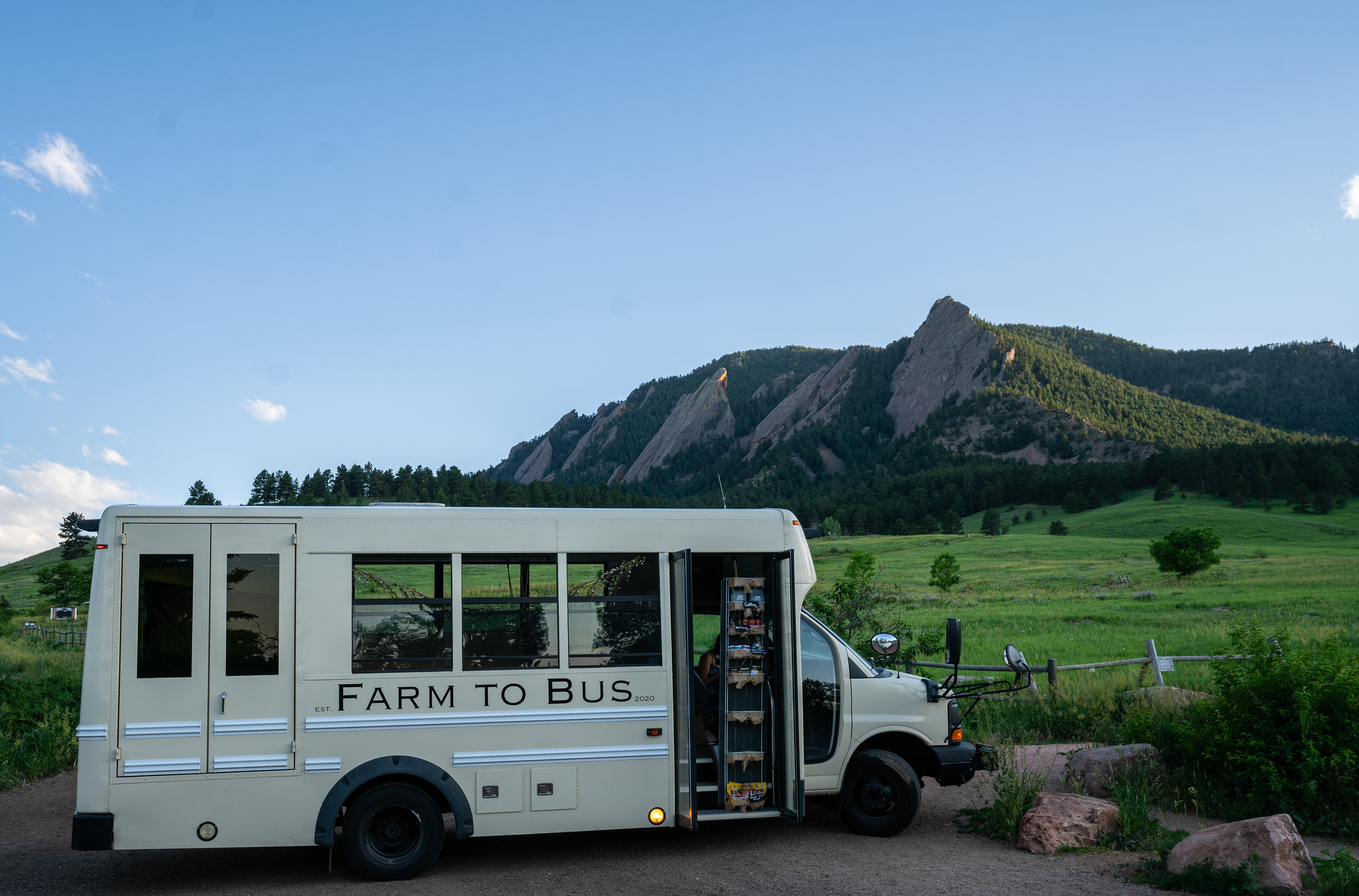 The movement to start the farm bus started during the COVID-19 pandemic. Many small local farmers and producers rely on farmer's market and restaurants as their main income source.  Unfortunately, both of those outlets were closed during the pandemic.
We wanted to offer the awesome local producers another outlet to sell their produce and we knew people were in need of good local produce. Grocery stores were intimidating and we wanted to bring the food to the people so we bought a 2011 Chevy Microbird and converted it into a rolling farmer's market. Producers were excited to be on board, customers were excited to buy local produce from an "ice cream truck", and we were excited to support the local foods movement. 
Win, win, win.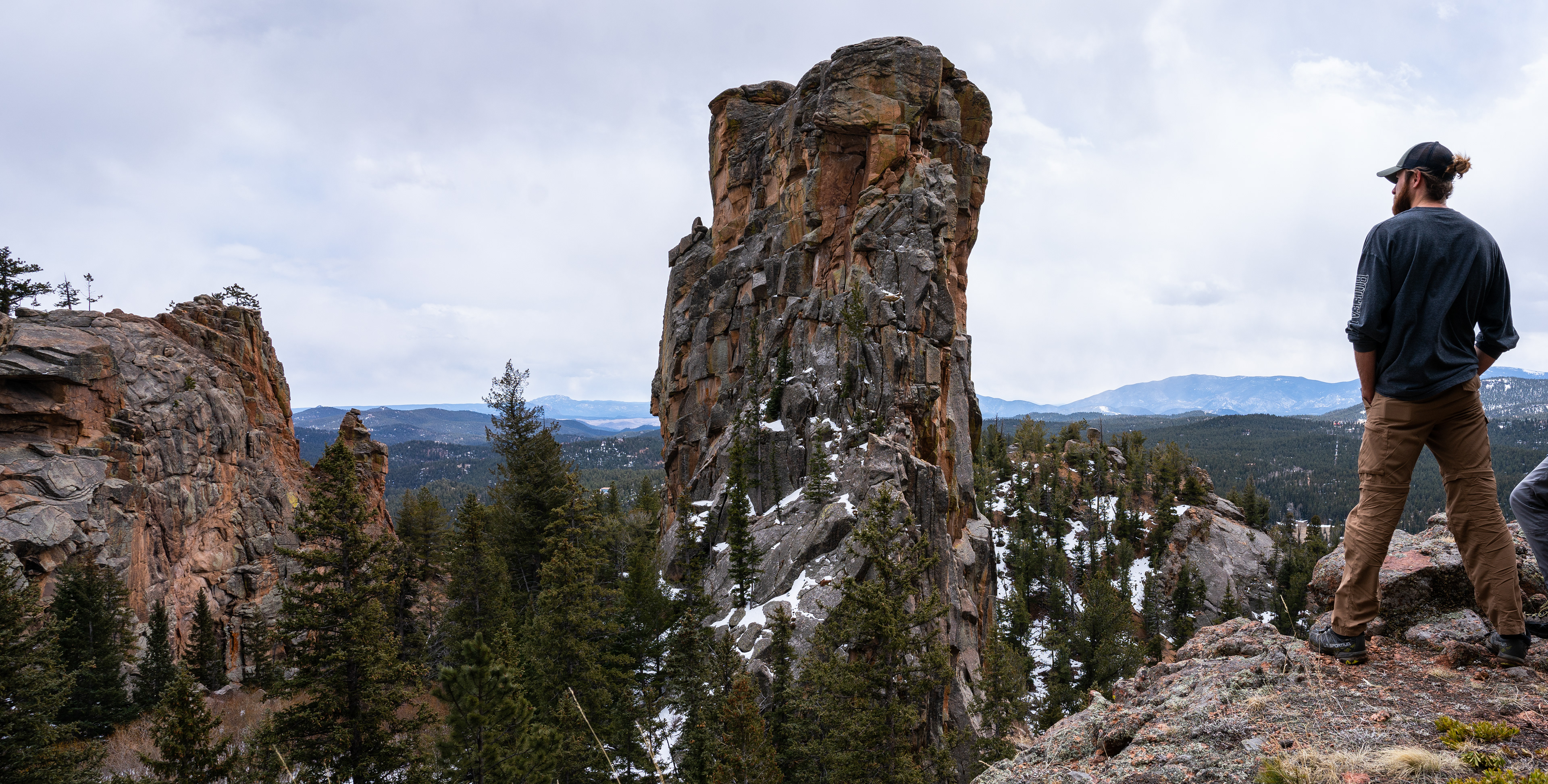 Dustin grew up in the mountains of Colorado. He's been obsessed with nature since he was a kid and he completed his Bachelor's degree in Ecology and Evolutionary Biology + Anthropology in Boulder. A jack of all trades, he was worked extensively in the kitchen industry, worked on biodynamic farms, plant genetics labs, landscaping crews, along with pursuing dozens of hobbies. He wanted to start the Farm to Bus concept because of his love for tasty, locally produced food. He nerds out about soil science, apple trees, and plant biology.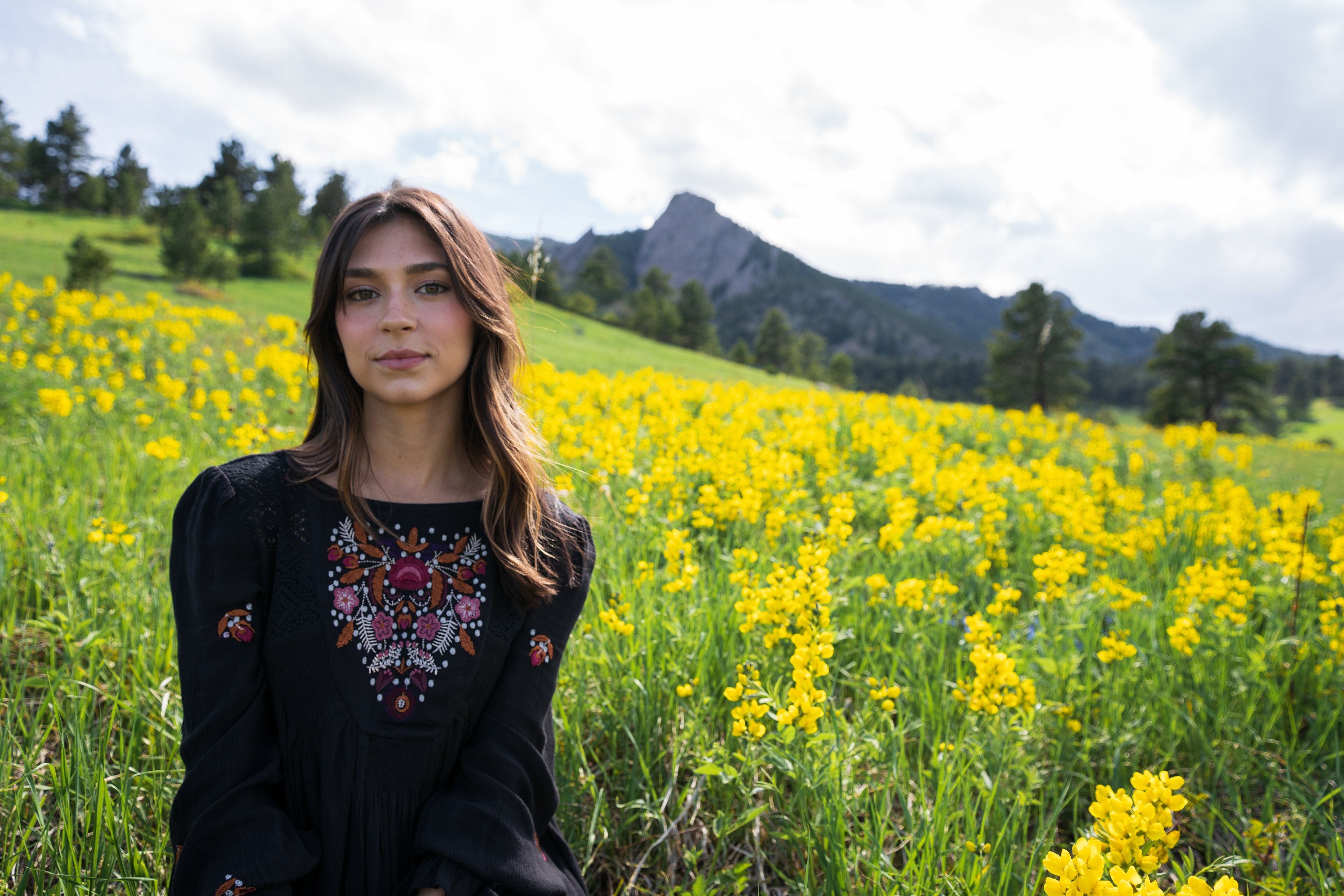 Cora grew up in and around the Chicago area and has been obsessed with good food her whole life. She came to Boulder to get her Bachelor's in Geography and she graduated in May 2020. She has worked in the restaurant industry for years and combined with her love for the environment, supporting local food producers just came naturally. She has an eye for design and aesthetic appeal.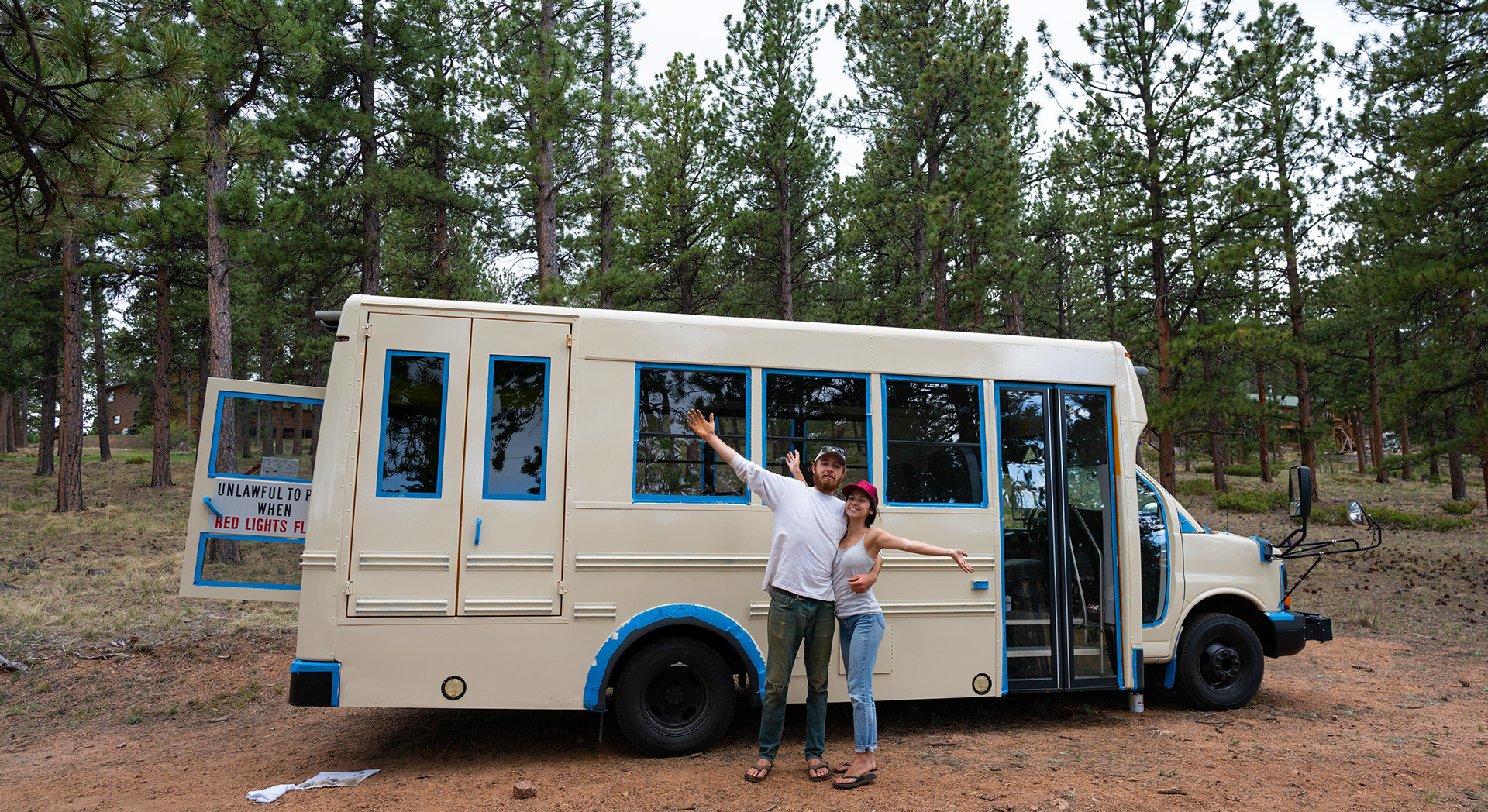 The bus was born during the COVID-19 pandemic when local foods were hit hard by the closure of restaurants and farmers markets. Farmers had produce growing and ready to harvest but no restaurant or market to sell at. At the same time, social distancing had made grocery shopping a scary and rigid experience. We wanted to bridge the gap between local producers and worried consumers. So we bought a bus, ripped out the seats, and turned it into a farmers market on wheels.