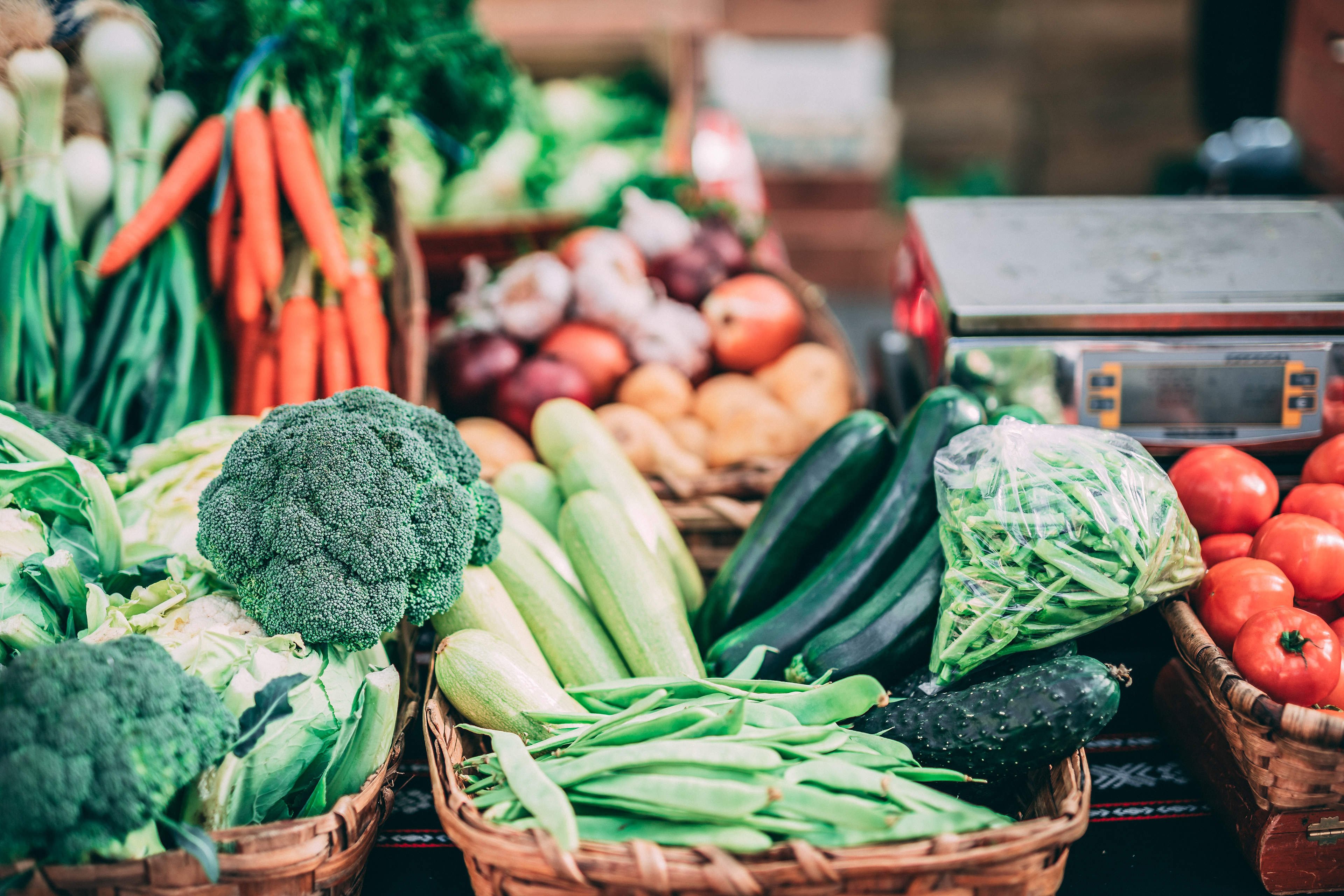 Greens: Spinach, Kale, Arugula, Radish Tops, Bok Choy, Cabbage, Chard, Lettuce, Radicchio, Turnip Greens, and whatever else our farmers decide to grow!
Root Vegetables: Carrots, Potatoes, Beets, Celeriac, Radishes, Turnips, Parsnips
Alliums:  Onions, Garlic, Leeks, Shallots, Scallions,
Vegetables: Artichokes, Broccoli, Brussel Sprouts, Cauliflower, Celery, Cherry Tomatoes, Heirloom Tomatoes, Tomatillos, Cucumbers, Eggplant, Dried Beans, Fava Beans, Sugar Snap Peas, Snow Peas, Snap Beans, Fennel, Green Beans, Peppers, Sweet Corn, Pumpkins, Summer Squash, Zucchini, Winter Squash
Fruit: Apples, Apricots, Cherries, Melons, Pears, Peaches, Plums, Strawberries
Herbs: Basil, Cilantro, Dill, Mint, Oregano, Parsley, Tarragon, Thyme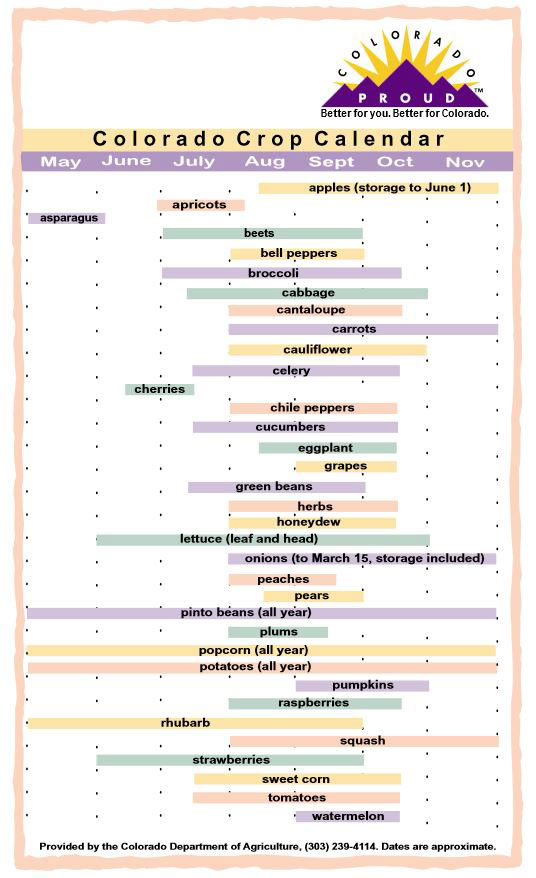 Jams/Jellies: Apple, Cherry, Peach, Plum
Fruit Butter: Apple, Apple-Plum, Peach, Plum
Dried Fruit: Apples, Peaches, Pears
Applesauce
Honey: Raw Wildflower Honey, Propolis, Whipped Honey
Flour
Hot Sauce: Red, Green, and Yellow
Goat Milk Caramel Sauce: Vanilla, Cinnamon Vanilla, Whiskey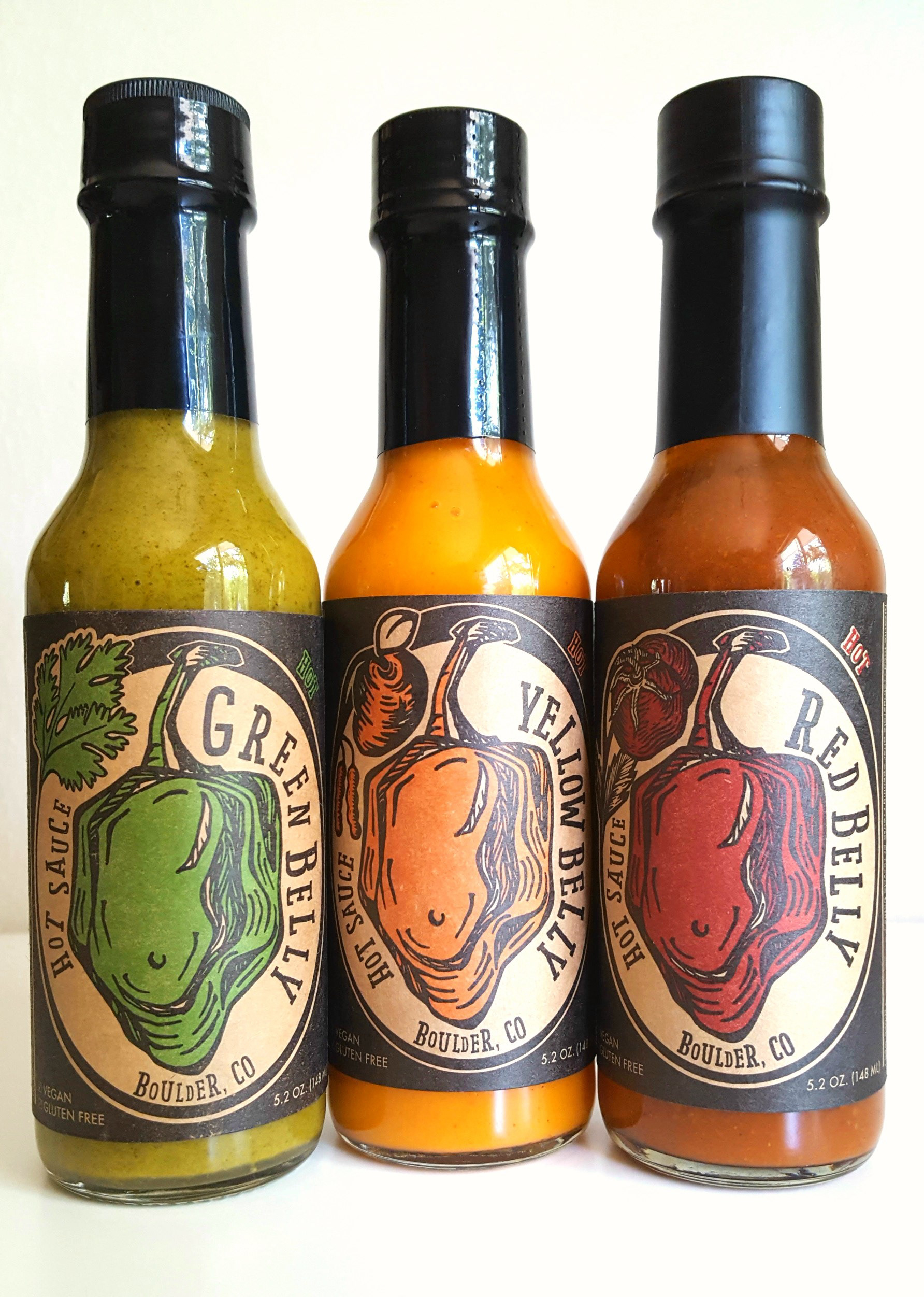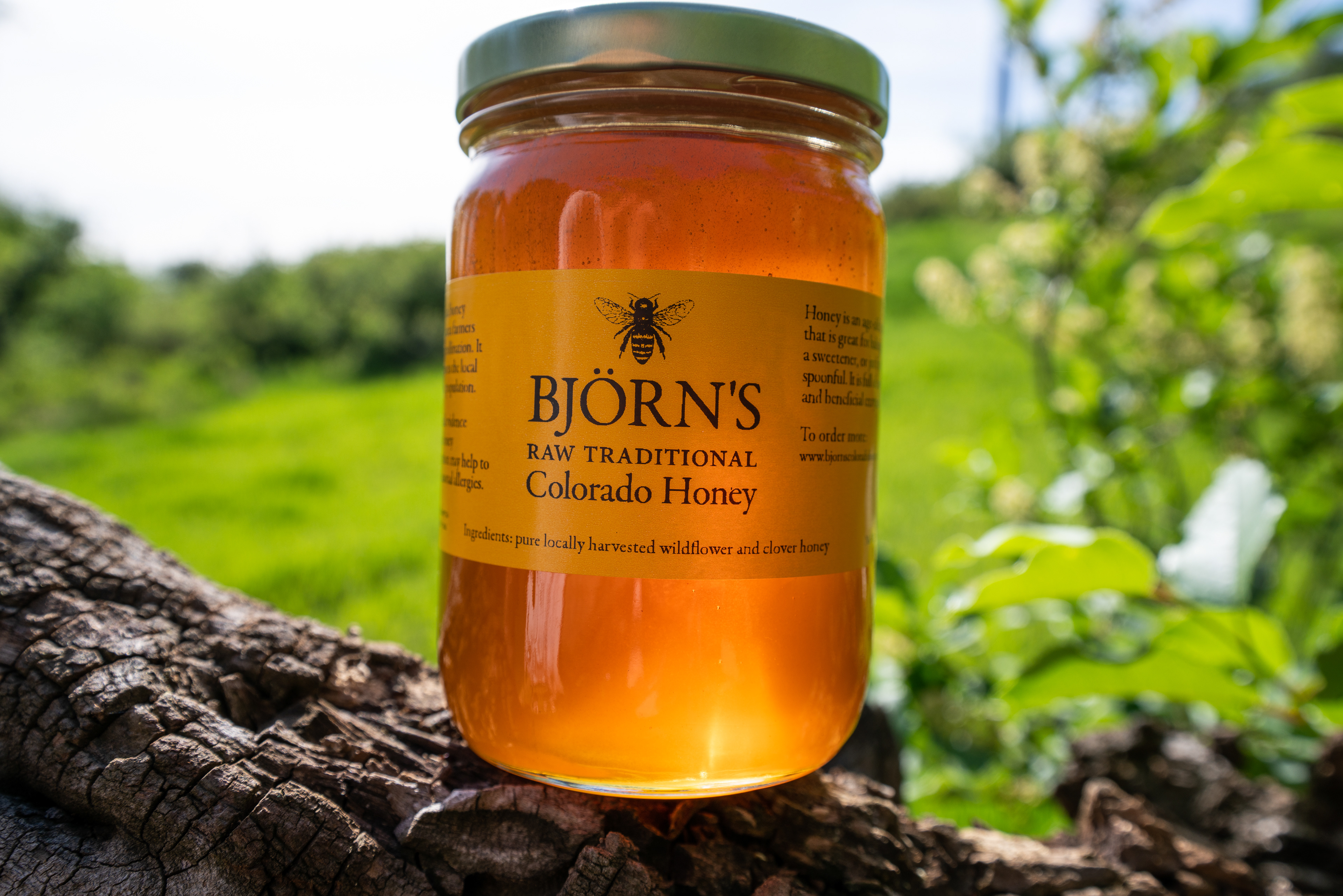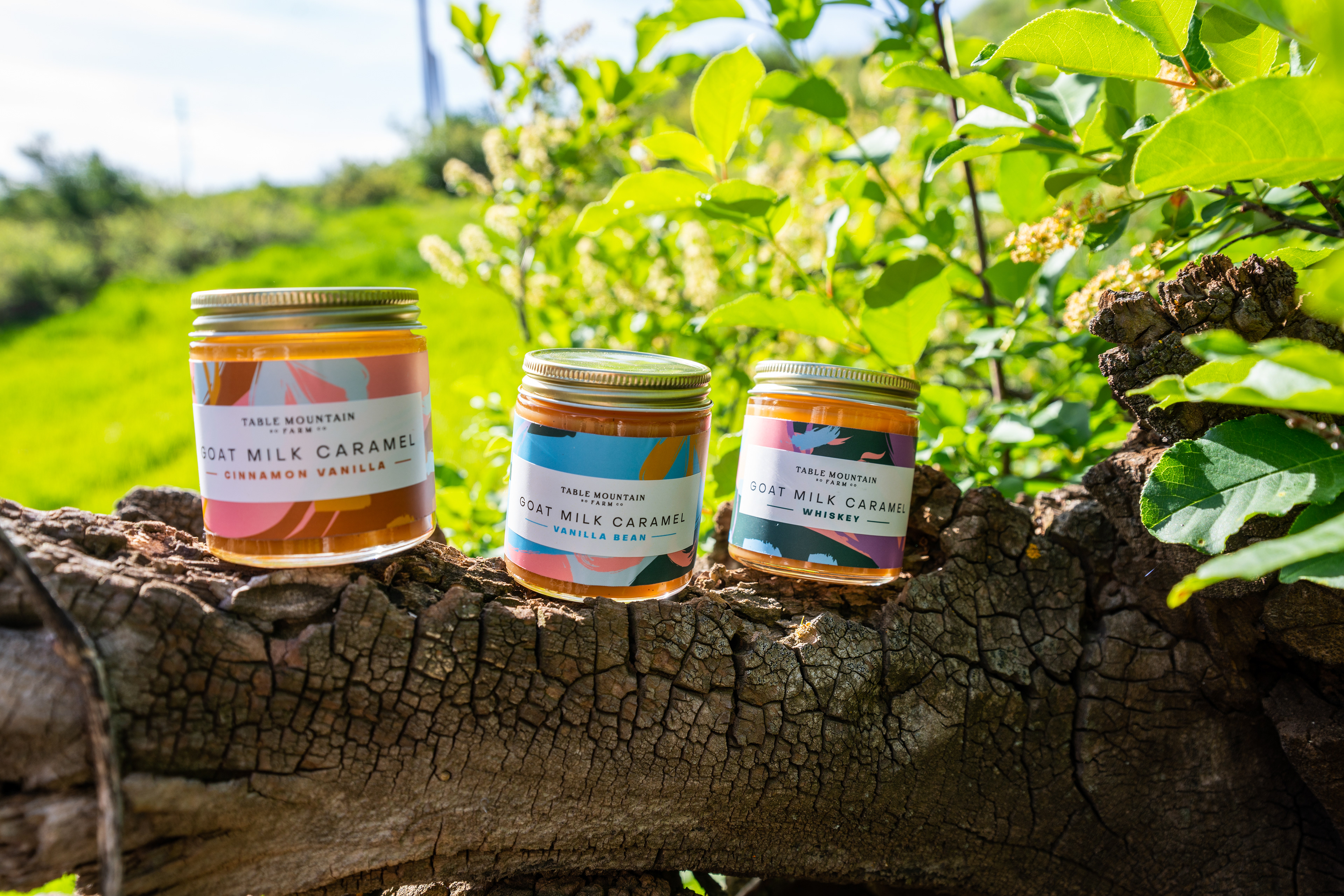 Farm fresh eggs are tricky to find so we partnered with farms around the Boulder/Denver area and created a farm egg collective. Your eggs will vary in color size, shape, etc. and they will be delicious. These chickens aren't fed cheap chicken feed. They are eating their favorite food including insects, fruit, seeds, earthworms, leafy greens. This results in an incredibly tasty egg. Your dozen eggs will be delicious and nutritious.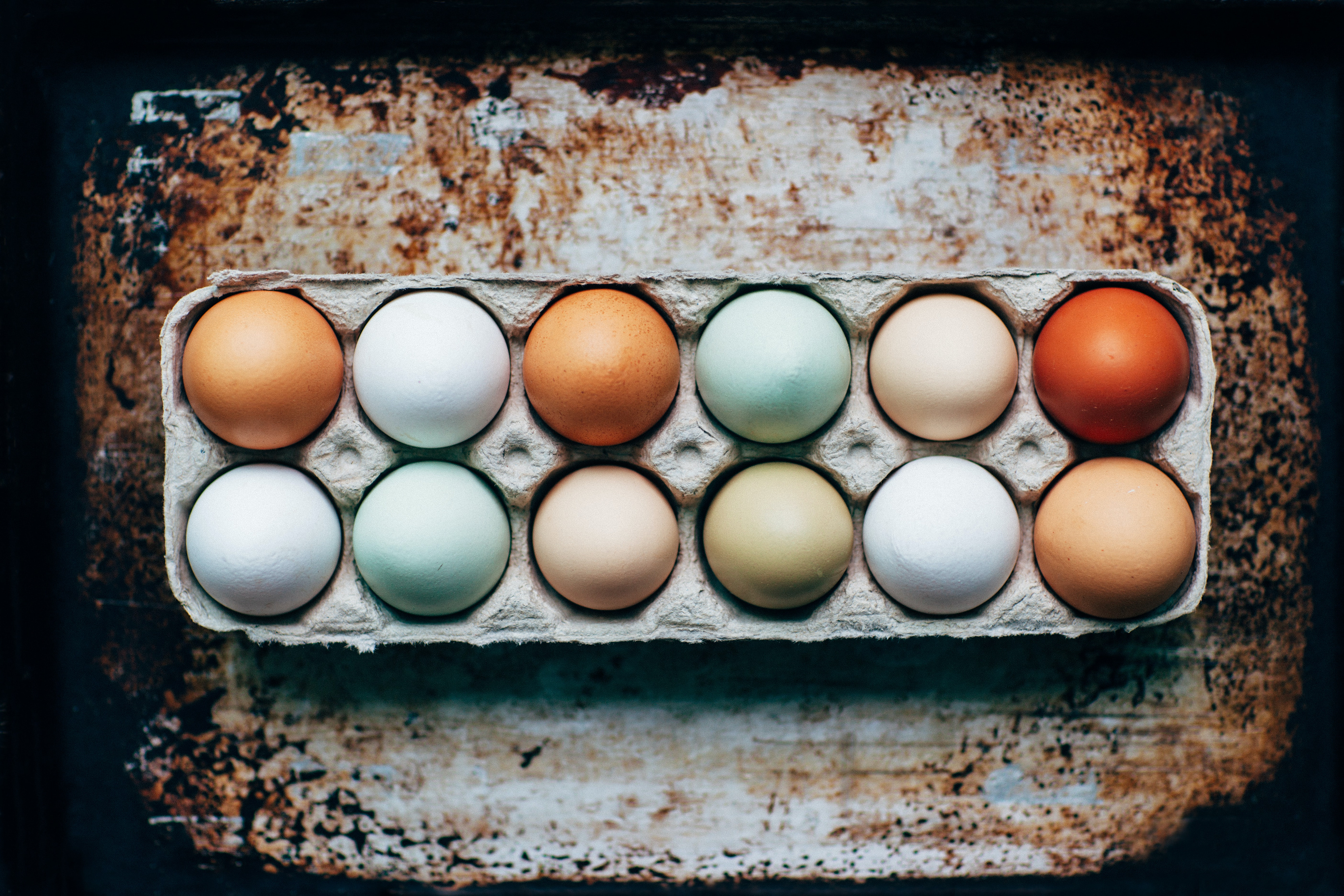 Bread from Rebel Bread: Sourdough, Rye, Ciabatta, Whole Wheat, Challah, Croissants, Brioche pastries, etc
Mushrooms from Hazel Dell Mushrooms: Oysters, Trumpets, Shiitakes, Lion's Mane, Pioppino, etc.