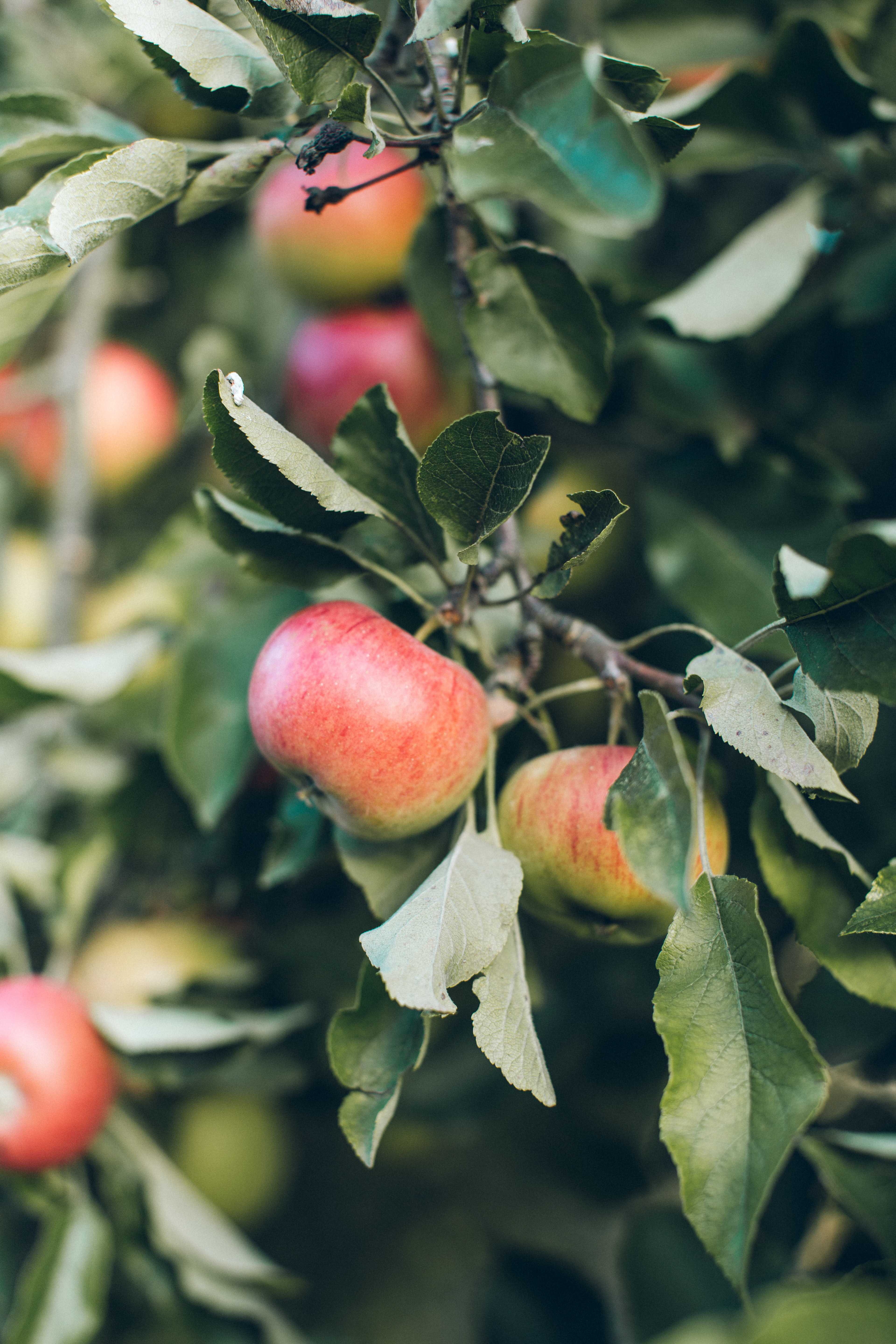 Ela Family Farms is a fourth-generation organic orchard in Hotchkiss, Colorado. This orchard is magical. 
Walking around the orchard, there are so many different varieties of apples, peaches, pears, plums, and cherries. The incredible thing about this orchard is that there are also so many different types of plants, bees, butterflies, birds, and animals as well. They promote diversity and the ecological benefits are very apparent. While touring the orchard with the owner, we munched on wild asparagus and asian greens that also made an appearance in the orchard. Diversity is the name of the game in this orchard.
Another incredible aspect of this orchard is they focus on preserving history and growing heirloom apples. Everyone knows about the Honeycrisp and Gala apples but Ela Family Farms also grows a vast array of unique apples that have deep historical roots to American history. Heirloom apples can range in size from a golf ball to a grapefruit, they can vary in taste from juicy pineapple to a mulled spice medley, and they can vary in appearance. Some can look like potatoes, some look like heart shaped plums, and some are red all the way through the fruit. These heirloom apples were breed for hundreds of years for various purposes too. Some were perfect for baking, others were perfect for ciders, for producing fruit in July vs November, for drying, or for eating fresh off the tree. The story of these apples is too long for this bio.
They make apple sauce from Jonathan, Gala, and Fuji apples. They dry a number of varieties of peaches, apples, and pears for their dried fruit bags. They also create jams, jellies, and fruit butters out of their organic fruit. Their orchard is fed by Rocky Mountain snowmelt and results in the best tree ripened fruit in Colorado.