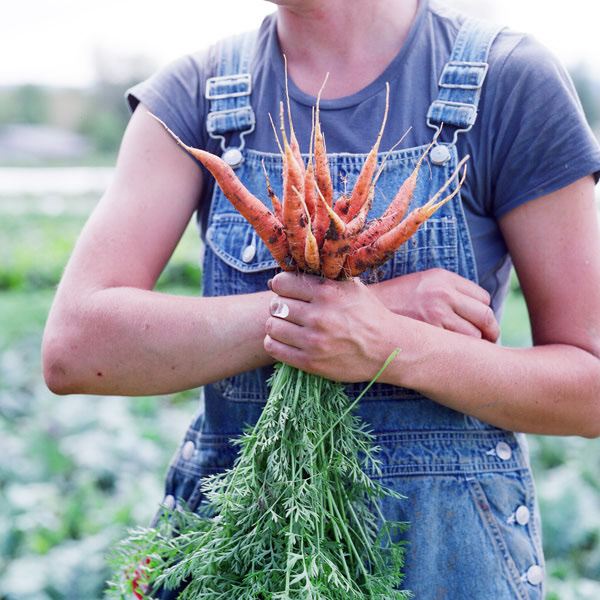 Cure Organic Farms is an ecologically sustainable farm in Boulder run by Anne Cure. They grow some of the best tasting organic produce in Colorado and they supply a number of the restaurants in the area with delicious unique produce. They also feed their CSA members, farmer's market folks, and elders in need. They truly put effort into supporting the community and we are honored to be able to bring their produce to neighborhoods in the Denver area.
They grow over a hundred varieties of vegetables, herbs, and flowers and everything is certified organic. Walking the fields of Cure, you are likely to see hundreds of different species of bees, butterflies, insects, birds, etc. They promote diversity and rotational pasture grazing which results in great soil health. 
A classic trope in the modern food story is that of monocultures, heavy use of pesticides and herbicides, and distancing of our food production from natural processes. Luckily, farms like Cure focus on methods to boost soil productivity sustainably, use animals as beneficial additions to the system, and grow with the seasons. Growing with the seasons means the food you eat should change with the seasons as well. Having tomatoes ready by April would be an ecological and economical burden in Colorado. Cure uses a timeless and sustainable knowledge base to grow their food. Hopefully America's food system follows a similar trend.